The EIP Template is an extension template to the Browse Update buttons. Therefore in order to use it, the Browse Update buttons has to be populated and configured for edit-in-place. For details see the topic The Browse Update buttons.

When the The Browse Update buttons has been populated you can add the EIP Template to the list box by opening the Procedure properties window and selecting the Extension button: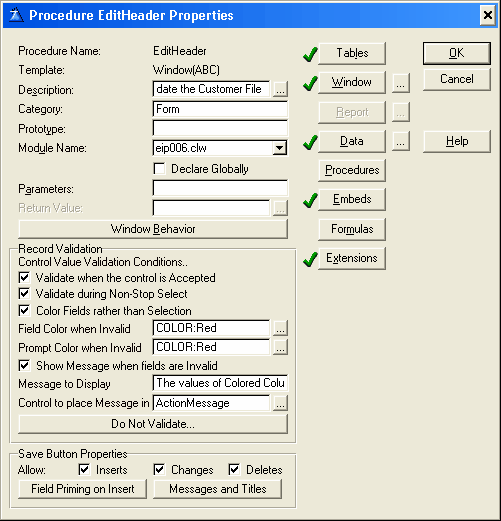 In the Extension and Control Templates window find the Browse folder for the list box in which you have set up edit-in-place. This folder contains a sub folder called 'Update a Record from Browse...'. This is the folder where you have set up the Browse Update buttons to use Edit-in-place. Make sure that this folder is selected and press the Insert buttons.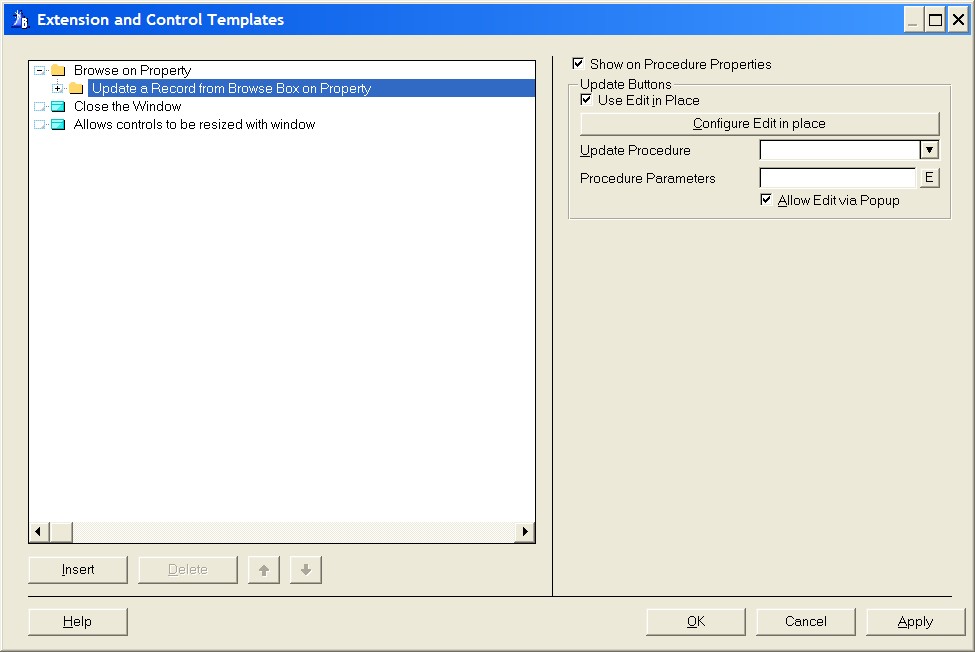 When the select extension window opens find the BrowseEIP folder and press the select button.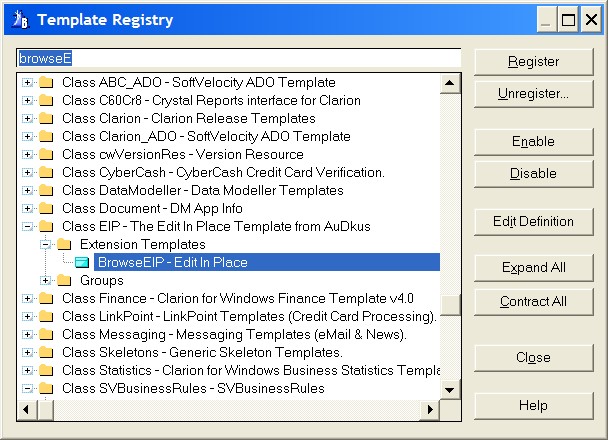 Now you have populated the EIP Template and you are ready to set the EIP Template properties: